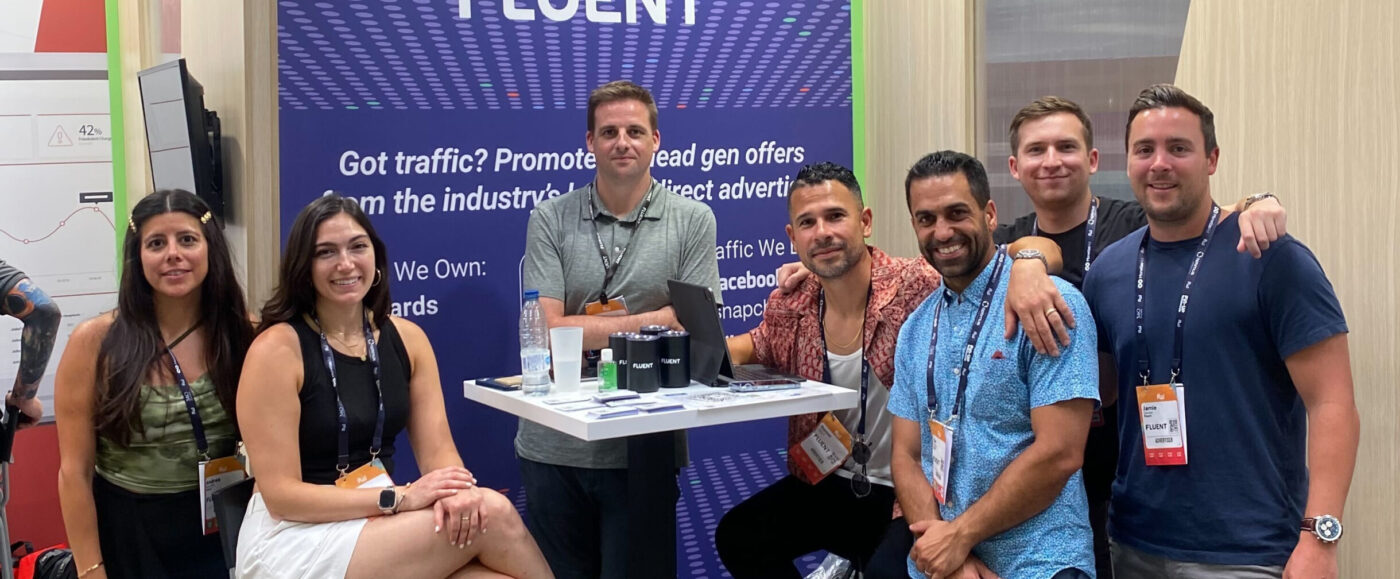 About Us
Accelerating growth for the world's leading brands by helping consumers discover and decide
Join Our Team!
Our Story
A company grounded in marketing innovation, Fluent began in 2001 when Matt Conlin and Ryan Schulke met at St. John's University. The rest, as they say, is history. With a vision to change the digital marketing industry through more innovative technology and better economics, we are continually committed to providing outstanding value to our customers, consumers, team members, and community.  Fluent (NASDAQ: FLNT) is headquartered in New York City with team members scattered across North America.
Our Values
We move fast and learn faster.
Complacency is not in our vocabulary – and stretching our minds is in our DNA. We're not afraid to question the norm and roll up our sleeves to find solutions, quicker than anyone else. We're a work in progress, but we embrace a growth mindset and strive to make our tomorrow selves proud.
We take collaboration seriously.
Collaboration is at the core of our success. We champion transparency and know that clear and honest communication is the driving force behind every great partnership. It isn't just about getting the job done but working alongside our teammates and partners to get it done right.
We focus on outcomes.
Good things come to those who work smarter, not harder. As a performance-driven organization, we set ambitious goals and share accountability for achieving them. As our industry evolves, we continue to deliver exceptional outcomes, doing right by our clients, consumers, and ourselves every day.
We are growth-minded.
We are nimble and adaptable. We are redefining the performance marketing landscape through perpetual ideation, optimization, and creative problem-solving. Innovation is the fuel that makes our engine run and creates new growth opportunities for our business and people. We love a challenge and will continue to climb to the top of the industry, as we have been doing so since 2010.